One Axis Ecosystem
One Axis,
Multiple Possibilities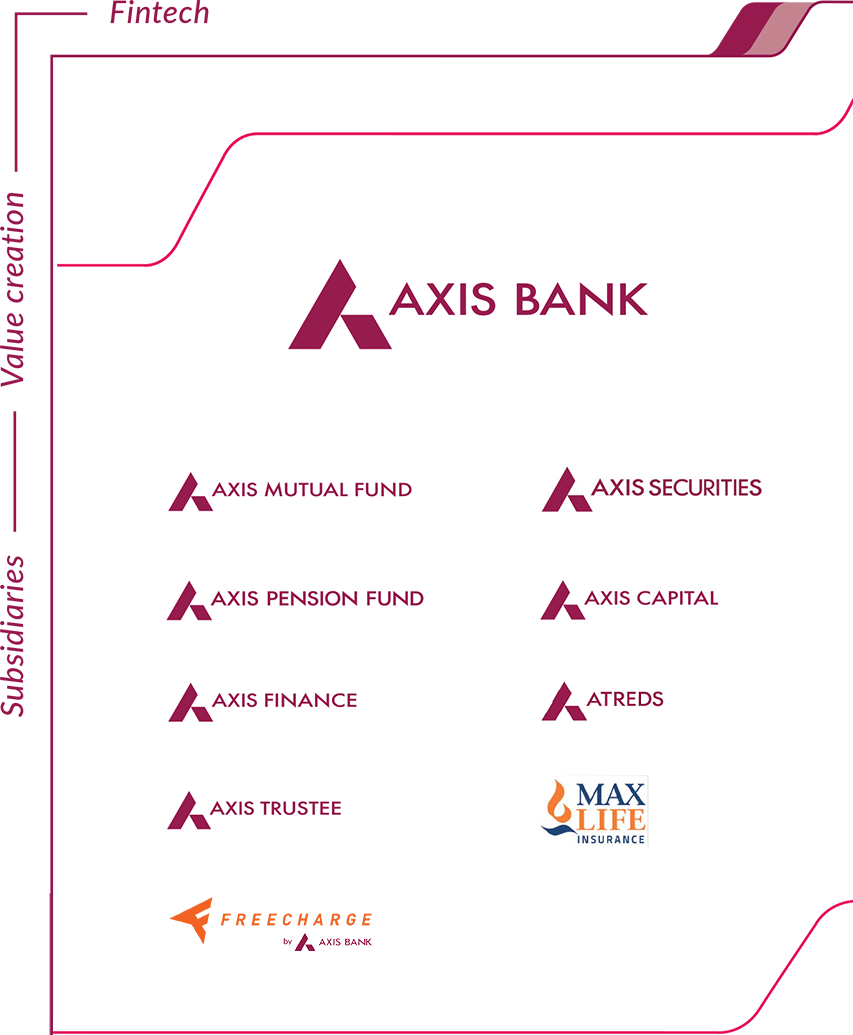 Our 'One Axis' ecosystem enables us to offer integrated propositions to meet the aspirations of our customers across segments. Our entire spectrum of financial services under the singular 'One Axis' umbrella has become one of our key differentiators.
One Axis Ecosystem
Success Metrics
1st
Rank in DCM for rupee bonds
for 15 consecutive years
(Axis Bank)
42
Investment banking deals
closed in fiscal 2023
(Axis Capital)
20,600
+
Participants on-board
(A.TReDS)
3rd
Largest bank-led retail brokerage
in terms of customer base
(Axis Securities)
One Axis has enabled us to focus on the axis of purposeful growth through leveraging strengths and expertise in each area of operation to create a streamlined business model. Through this approach we have scaled our reach and offered a wide range of financial products and services to our customers.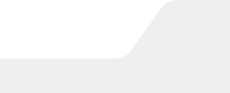 Way Forward
We will continue to offer wider product propositions and explore synergies through cross-selling and upselling. We will also exploit productivity and process efficiency including digital prowess across companies.
One Axis at its play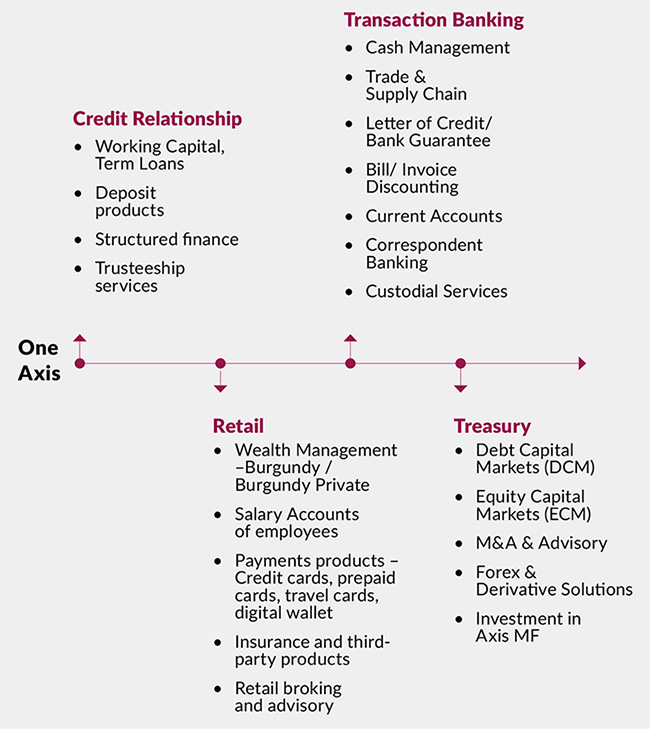 Ever-growing Reach and Segment Contribution Through One Axis
Formalisation in the economy and credit expansion has resulted in 1 crore registered MSMEs in India with a credit gap of ₹20-25 trillion. We have built a well-diversified and granular MSME loan book to manage risks leveraging the One Axis approach. We have created specialised units within the Bank to address sub-segments within the MSME portfolio.
Successful Management of India's Largest IPO – LIC
We adopted one Axis approach to make LIC IPO a success. We were appointed at every step of the IPO - as a lead manager, as a sponsor and as the banker to the issue. The Financial Institution Group (FIG) took the lead to bring together and collaborate with various stakeholders – Axis Capital, Axis Securities, Retail, Salary, Consumer Lending and more to gain market share in current accounts, Demat A/c, UPI, Salary/Saving A/c, Personal Loans and more.
₹ 6,850
crores
(33%) Total flows managed
25
%
Of total applications Axis Bank Share
17.8
lakhs
(The highest) Applications through UPI
1.7
lakhs
(Highest ever) Demat accounts opened through LIC campaign