Presence
Banking That's
Always Open
Our customers are at the centre of everything we do, and being accessible and available for their needs is what makes us truly
'dil se open'
. Our widespread network of branches and ATMs, enables us to increase our proximity and be easily accessible across locations. Additionally, our advanced digital outreach allows for seamless banking across the globe 24x7x365.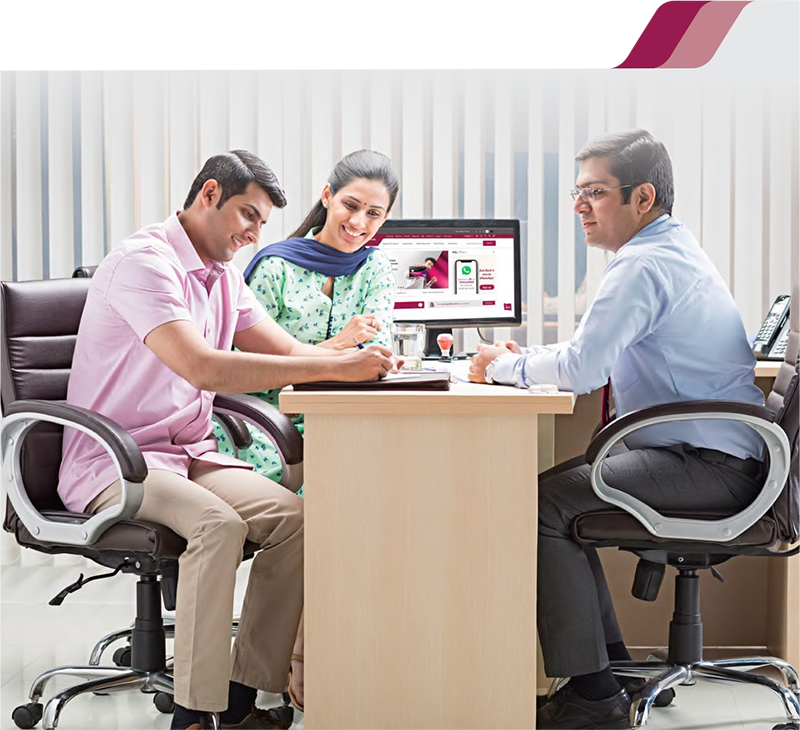 Pan-India and Beyond
Our branch network is well-distributed across the urban, 'rural, and semi-urban' (RuSu) regions of India. During the year, we added 145 branches to our network and we adopted a calibrated approach towards our network expansion, with focus on improving productivity across our channels. Our RuSu branches align with our Bharat Banking strategy and follow an asset-led liability model, while our Platinum branches cater to our Small Banking Business (SBB) customers.
We have an international presence through branches in DIFC (Dubai) and Singapore, representative offices in Bangladesh (Dhaka) and the UAE (Abu Dhabi, Dubai and Sharjah) and an offshore banking unit in GIFT City.
65,500
+
Total banking outlets
4,910
Branches (including 7 foreign offices and extension counters)
60,600
+
Common Service Centers (CSC) village level entrepreneurs
15,953
ATMs and cash deposit/withdrawal machines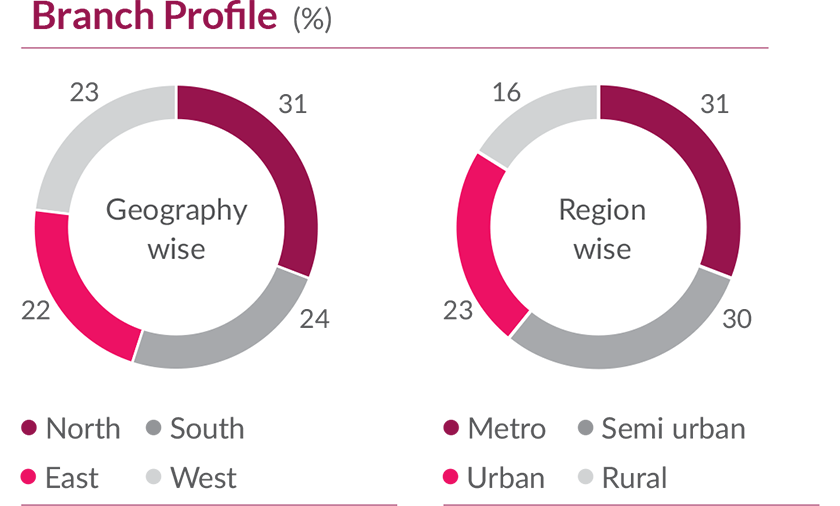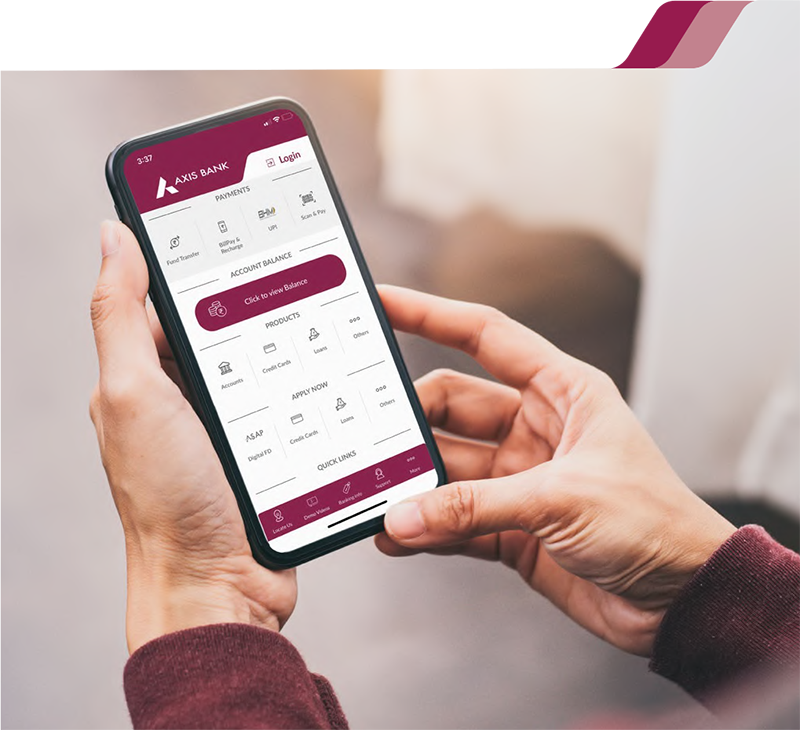 Establishing a Connect with Axis Mobile App
We aim to be a world-class digital bank and have invested in digital banking services to provide an enriching experience and engagement through innovative and secure channels. The Axis Mobile app is amongst the world's highest-rated mobile banking app on Google Play Store, with a rating of 4.8, i.e., the highest across 59 global banks, 8 global NEO banks, and 50 Indian fintech apps.
22.6
million
Registered customer base for Mobile Banking (MB)
250
+
DIY services available on MB platform
~7.8
million
Non-Axis Bank customers using Axis Mobile and Axis Pay apps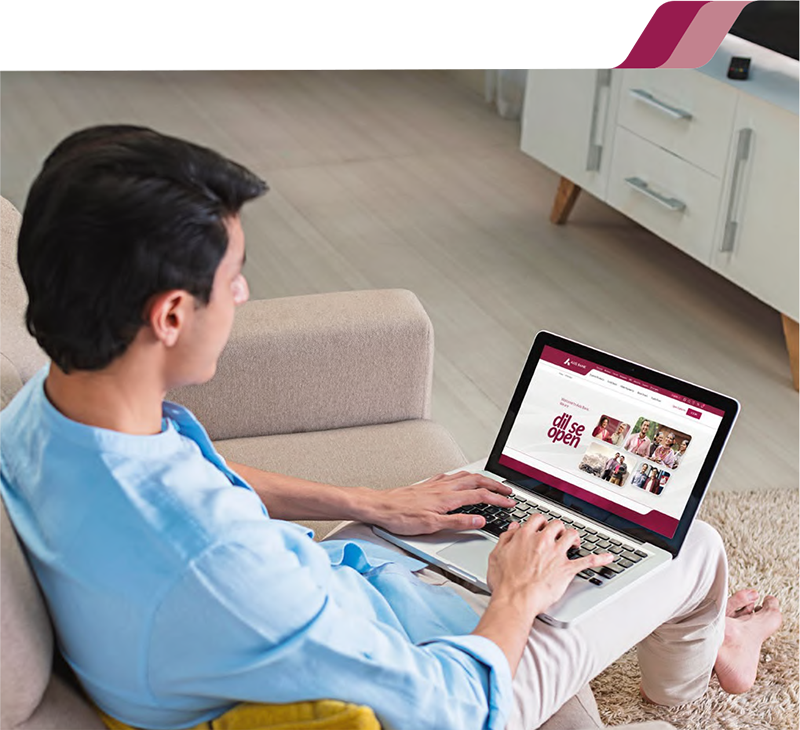 Going Phygital for Omni-channel Presence
We are leveraging our Axis Virtual Centre (AVC) channel for better lead conversion. Although digital has become the way of life post-pandemic, customers find themselves looking for differentiated brick-and-mortar experience. Hence, the hybrid journey of phygital is integral to deliver an enhanced customer experience. This model enables us to power all our interactions with customers and make a swift move between online and offline. Through our AVCs and virtual relationship managers, we provide an omnichannel reach to meet the demands of our customers.
6
Axis Virtual Centre (AVC)
8.1
million
Customer connect per quarter
1,500
+
Virtual relationship managers
23.2
million
AHA! conversations in fiscal 2023