Driving Positive Financing
Enabling an Inclusive and
Sustainable Transition
We are committed to supporting India's transition towards a more inclusive and sustainable economy. Through our collaborative approach, we work towards developing solutions that cater to the diverse needs of the society. We are confident that we can play a pivotal role in fostering growth and building a secure future.
Our lending and financing efforts focus on scaling our corporate and retail lending towards sectors aligned to the SDGs and positive climate action, and our bouquet of products and services under Bharat Banking that touch each and every aspect of the rural economy. Towards our commitment taken in August 2021 of achieving incremental financing of ₹30,000 crores towards sustainable sectors by 2026, we achieved incremental exposure of ₹20,400 crores as at March 2023.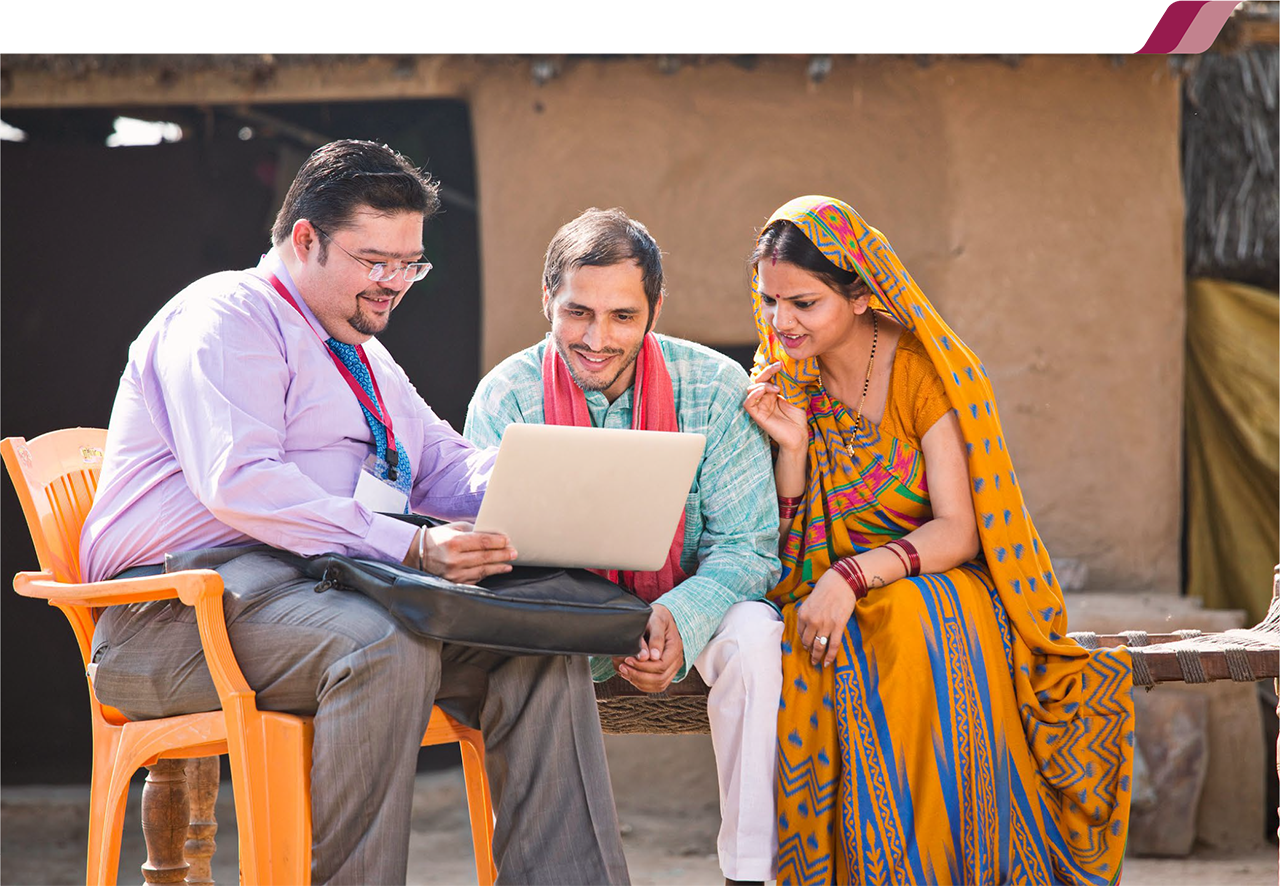 Bharat Banking
We have deep reach in India's rural areas through branches and partnerships and work with both retail and corporate customers providing best-in-class products, services and advisory in a seamless digital manner.
Read More
Axis Sahyog
We launched Axis Sahyog – the retail microfinance programme in 2013 - with an aim to empower millions of families in underbanked geographies across India. This programme is driven by our Microfinance vertical under Bharat Banking.
2.2
million
Women borrowers under microfinance
58
%
Loan disbursement growth y-o-y
---
MSME Focus
MSME financing is critical to India's success. MSMEs account for 30% of India's GDP, 45% of exports and 45% of workforce. However, as per TransUnion CIBIL and Parliamentary standing committee report, MSMEs' credit requirement is ₹50 trillion and credit gap is a whopping ₹20-25 trillion. We have developed an extensive suite of products to address customer needs in the segment. Our one Axis approach and digitisation is helping us help MSMEs.
Project Sankalp
Sankalp is our digitally enabled relationship management and customer connect for driving increasing business effectiveness in the MSME segment. With automated pre-filled credit notes, system-generated sanction letter, and automated account opening form, it reduces time in pre-screening and for sanctions and disbursements thus providing ease of operations to customer. We are able to reach and help more clients due to the digitisation. Our SBB Sankalp project will further improve efficiencies and deliver superior TATs by re-imagining and digitising underwriting systems and loan disbursals.
16
%
Reduction in loan processing TAT
24
%
Increase in client interactions
38
%
Growth in new asset addition y-o-y