FASTag - Overview
FASTag is a perfect new-age solution for payment at toll plazas. It is a contactless toll collection system that allows cashless payment using Radio-frequency Identification (RFID) technology. By affixing an active FASTag on your vehicle's windscreen, you can pass through toll plazas without stopping for physical cash transactions.
FASTag is a simple to use, reloadable tag, which enables automatic deduction of toll charges from its linked bank account. You can get your FASTag from any of Axis Bank's 4000+ branches, or apply online and have it delivered to you.
FASTag is Promoted by MORTH (Ministry of Road Transport and Highways), NHAI (National Highways Authority of India), IHMCL (Indian Highways Management Company Limited) and NPCI National Payments Corporation of India).
Cashless payment

Save on Fuel & Time

Doorstep Delivery

Total Control
FASTag BENEFITS

Saves Fuel and Time

Operating via RFID, a FASTag benefits your road-trips by saving on both fuel and time. Tag readers which are available on toll booths scan your FASTag and the due charges are paid from the linked account.

Click herefor a list of toll plazas accepting FASTag for a list of toll plazas accepting FASTag

SMS Alerts

Every time you pay a toll using FASTag, you will receive an SMS bearing the details of your transaction on your registered mobile number. Enabling you to keep a track on your Expenses

Manage Online

Once activated, your FASTag can be linked to a bank account/e-wallet of your choice whereby it can be re-charged and managed completely online.

Click herefor a User Portal Manual to your FASTag account for a User Portal Manual to your FASTag account

Doorstep Delivery

With FASTag being made mandatory on National Highways, Axis Bank offers you the option to apply for your FASTag online and have it delivered to you. Click here to apply now.

Alternatively you can also apply for it from any of our 4000+ branch network. Click hereto locate your nearest Axis Bank Branch to locate your nearest Axis Bank Branch

Ease of Use

Using a FASTag involves simply affixing it on the interior pane of your car's windshield.

Toll plazas are equipped with a tag scanner and complete your transactions in a contactless manner

Here's a guide to affixing your FASTag

FAQs

FASTag is a device that employs Radio Frequency Identification (RFID) technology for making toll payments directly from the prepaid account linked to it. It is affixed on the windscreen of your vehicle and enables you to drive through toll plazas, without stopping for cash transactions.

Ease of payment - Avoid manual cash payments for toll transactions and save time
Online Recharge - FASTag can be recharged online through multiple modes i.e. Payment Gateway through Online Portal / UPI / BBPS / NEFT / IMPS / POS Locations
Ease of Tracking – You get regular SMS alerts each time any transactions are done using the tag.

You can buy a FASTag by any of the following ways:

You can buy FASTag online and have it delivered to your home. Simply go to https://digipay.axisbank.co.in/fastag/customer

to purchase FASTag online and have it delivered to your home.

, to initiate your application. Alternatively you could walk in to your nearest Axis Bank Branch and buy a FASTag. (However, the payment towards your tag must be made online)
Another option to buy a FASTag is from toll plazas. While travelling through any toll plaza, one can buy a FASTag from the toll booth. Just remember to carry the registration and KYC documents when going for the purchase.
You can also buy FASTag through Axis Bank Mobile App.



For further details you can call Axis Bank customer care @ 1800 419 8585

Re-Issuance Fee of Rs 100
Refundable security deposit of Rs 200
Initial wallet top up / recharge of Rs 200

You need to submit the following documents:

Registration Certificate (RC) of the vehicle
FASTag Application form along with KYC documents like PAN card, DL or Passport.
All Required documents for FASTag should be in the name of the owner of the vehicle.

Yes, you can avail the monthly pass and the facility is specific to each toll plaza. This can be availed through the toll plaza or through the NHAI website.

Customers can recharge through multiple modes

1) Through NEFT/ IMPS:

Log into any Banks Internet Banking/Mobile Banking App
Under Fund Transfers, go to 'Add Payee' and select 'Other Bank Payee'
Enter either Wallet ID or Vehicle Number as account number and 'UTIB0000ETC' as IFSC code. Proceed with Payment once payee gets added.

2) Online Customer Portal:

Login to https://digipay.axisbank.co.in/myfastag, recharge with the help of various available payment options

3) Auto Debit through Customer Portal:

Enable it in your customer portal for auto load facility whenever your wallet balance goes below threshold (For Axis Bank Account Holders).

4) Recharge through UPI

Use any UPI enabled PSP application and use handle netc.<Registered Mobile Number>@axisbank OR netc.<Vehicle Registration Number>@axisbank

5) Recharge through BBPS

Login/Connect at any Bank/Non-Bank application (e.g. website-net banking/app/wallet with Bharat Bill Pay facility. Navigate to FASTag recharge and select Axis Bank FASTag

There is no validity period of Fastag card. For wallet with Minimum KYC* validity is upto 2 years

*Customers eligible for minimum KYC have a recharge limit of INR 5000

Reach Us:

24*7 Customer Care Toll free number: 18004198585.
To know your FASTag wallet balance, give a missed call on 7287999990

Alternatively you may also write to us at etc.management@axisbank.com

Apply Now for fastag
Important Links
Related Links
Useful Links
Other Links
Download
Open Access Blog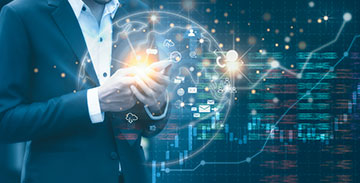 Enjoy 3X happiness by investing in Sovereign Gold Bond
Rs. 50 discount + 2.5% interest rate + Exemption from capital gains.....