Truly seamless banking experience to accelerate
your business growth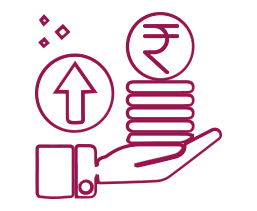 Pay-outs simplified
Send single and bulk pay-outs to the vendors with easy tracking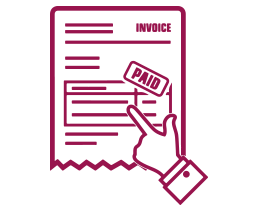 Collect payments quickly
Create GST compliant invoices with multiple payment options and experience flexible reconciliations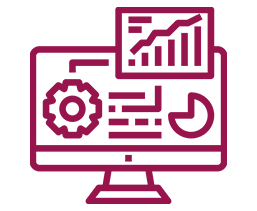 Consolidated book-keeping
Built-in automated financial reports and a real-time business analysis.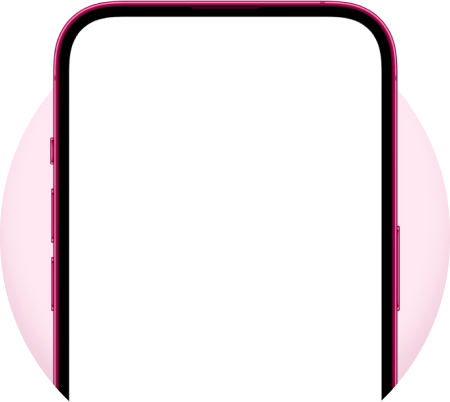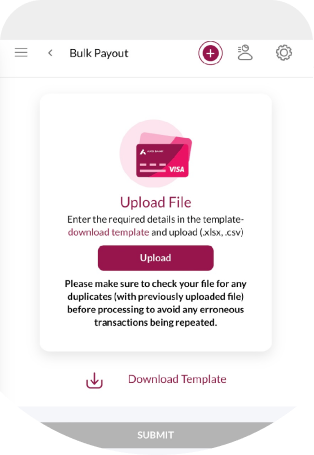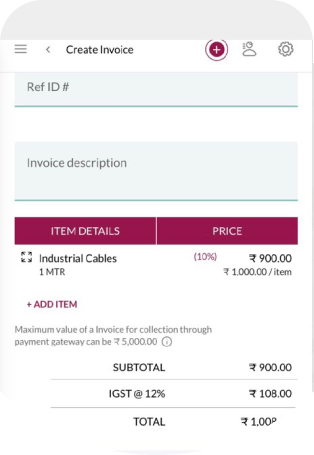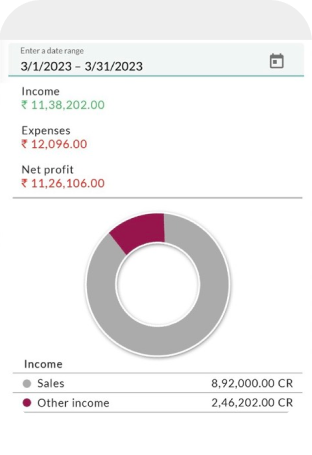 Change the way
you bank
Get your fully active Current Account in under 24 hours opened end to end digitally from comfort of your home or office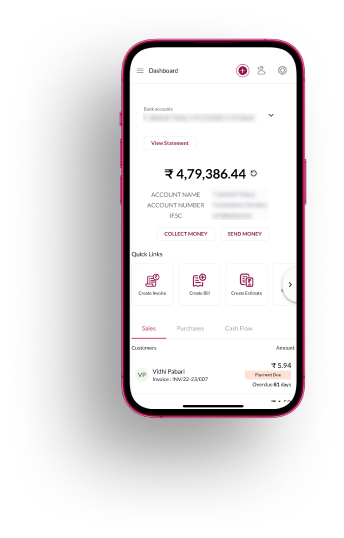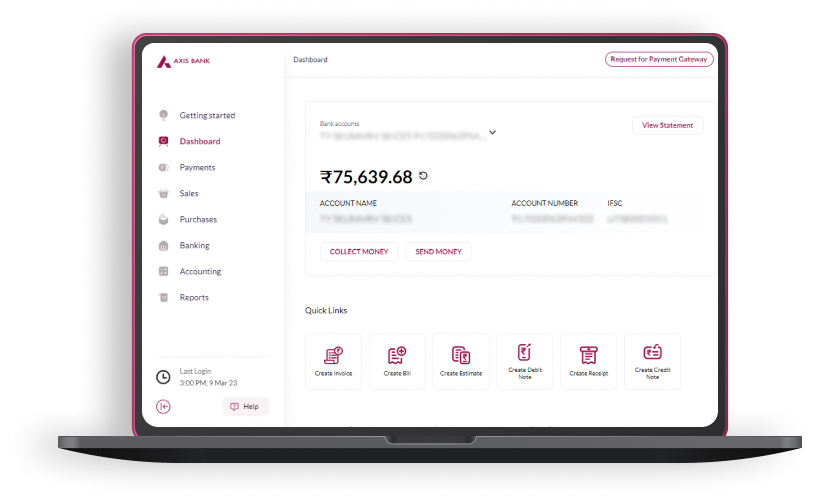 Open Current Account
Quickly via Video KYC with PAN, Aadhaar, GST* & Udyam*
*Applicable for Sole props only.
Seamless onboarding
Best-in-class DIY onboarding with a fully digital journey
Set-up profile
A fast and easy personalized business profile set-up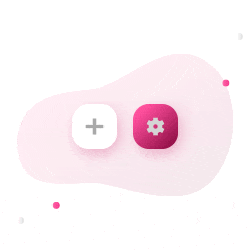 Add Beneficiary
Add bulk beneficiaries and make a single payment to all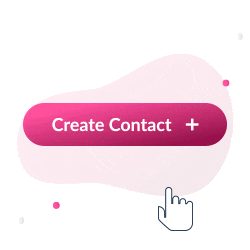 Manage inventory
Catalogue and manage your business inventory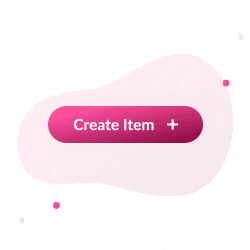 Optimize your operations, grow your business
Efficient & dynamic payout management solution to fit your business needs
Add beneficiaries in bulk and make a single payment to all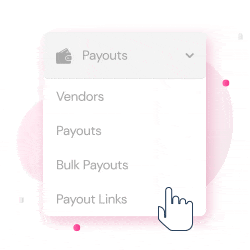 Keep track of all your past and upcoming transactions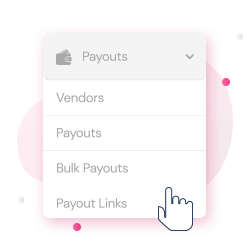 Save time and hassle on adding beneficiary with payment links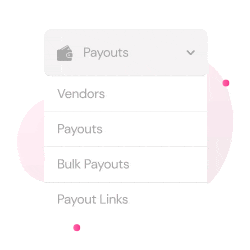 Create and pay bills. Automate reconciliation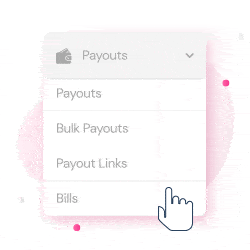 Create and send GST compliant invoice with reminders.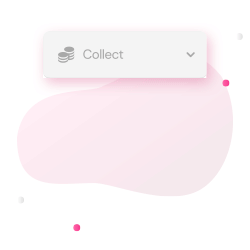 Get paid from customers in their preferred mode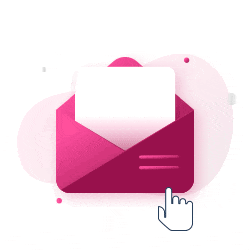 Grow business online with the Payment gateway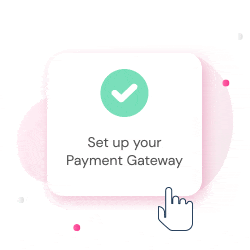 Schedule recurring collections to maintain regular cash flow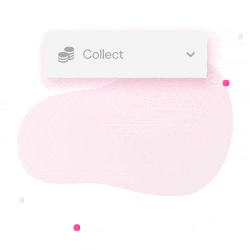 Seamless way to collect money with multiple solutions
Experience the new age business banking designed to accelerate your business growth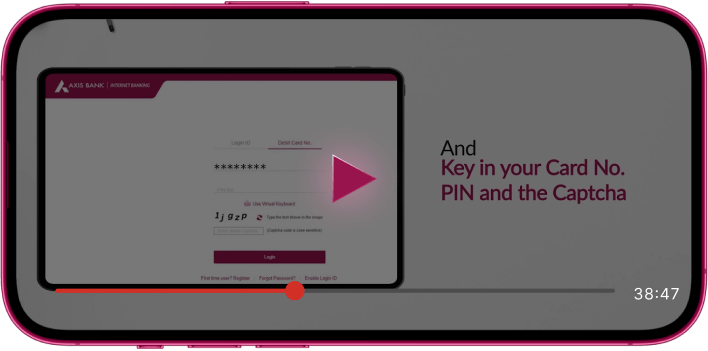 Simplify business accounting.
Experience instant invoicing, flexible reconciliations, and much more.

Extensive audit trail and internal controls

Built-in accounting of GST

Instant invoicing and auto matching

Auto categorize income and expenditure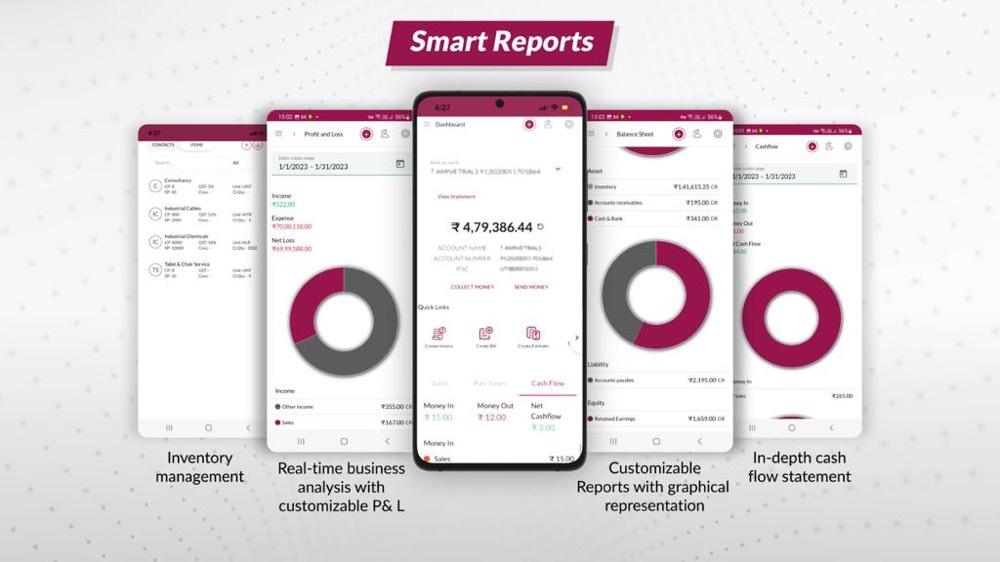 Customizable
reports
Real-time business analyses with customizable P&L and much more to stay a top your business
Inventory management

In-depth cashflow statement

Customizable Reports with graphical representation

Save time and accelerate business growth
Frequently Asked Questions
1. What is Neo for Business?
Neo for Business is an all-in-one platform for banking & beyond banking business needs of MSME customers. It aims to offer a truly seamless business banking experience by combining everything from banking to invoicing, bulk payments, payment gateway, expenses & automated bookkeeping
2. Who can use Neo for Business?
An individual or sole proprietor, holding a Current Account with Axis Bank can register on the platform. A user who does not have a Current Account with Axis Bank can sign up as a guest user to explore and view the features available on the platform. However, to enjoy the full benefits of the platform, you need to open a Current Account with Axis Bank
3. Is there a fee for using NEO for Business?
No. Axis Bank does not charge a fee for using NEO for Business. Your telecom operator may charge for the use of data (internet browsing) or for SMS service on your mobile device.
4. Which services are available to the 'Guest Users'?
As a 'Guest User', you can open a Current Account instantly with video KYC
5. Is the NEO for Business secure for transactions?
Yes, NEO for Business is completely secure, with end-to-end encryption and 2 factor authorisation using OTP on your registered mobile number, to ensure all your transactions are protected.