Axis Bank Fx-Retail
Introduced by the Reserve Bank of India and developed by the Clearing Corporation of India Ltd. (CCIL), FX-Retail is an electronic trading platform for retail banking customers to buy and sell foreign exchange.

This platform has been launched on August 05, 2019 and is available at https://www.fxretail.co.in. The Bank's account holders can also use FX-Retail for which customer needs to register on the platform as a one-time measure. Subsequently, to execute any buy or sell transaction customer can approach their bank which will have the appropriate amount limit and mark-up defined in the FX-Retail platform for that transaction.
Access for All Customers
Enables transactions across Individuals, Corporates, Trusts, Cooperative Banks, Foreign Portfolio Investors, Foreign Institutional Investors etc. and providing the benefit of placing the trades at the customer's own time and convenience. Customers can currently place orders for USD/INR currency pairs only
Flexibility of Delivery
The platform is linked to the FX-Clear platform which provides access to the ongoing SPOT rates in the Inter-bank market, furthermore customers can book for value CASH (delivery on the same day), TOM (delivery on the next forex working day) and SPOT (delivery on the second forex working day) .
High transaction limit
There is no cap on the number of transactions a customer can carry out during a day (subject to the overall amount limit placed by Axis Bank). Further, the transaction charges levied by CCIL are waived off for transactions up to USD 50,000 per day.
For further details about the platform, customer can visit the CCIL website https://www.ccilindia.com
Important Links
Related Links
Useful Links
Other Links
Download
Open Access Blog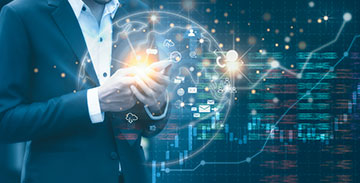 Enjoy 3X happiness by investing in Sovereign Gold Bond
Rs. 50 discount + 2.5% interest rate + Exemption from capital gains.....